On July 24th, 2013, Google made a momentous announcement by introducing the Chromecast, a $35 streaming stick that had the potential to change the way we consume media. Its impact wasn't entirely clear, and skeptics noted it seemed like a me-too product, given that Apple's AirPlay and Miracast were already in the market. However, the Chromecast turned out to be a game-changer, offering users the ability to stream content from popular platforms like Netflix and YouTube directly to their TV screens at an affordable price.
The success of the Chromecast was further solidified when it became an impulse buy for many, making its way into countless households and even becoming a common stocking stuffer. By providing a convenient and affordable streaming solution, Google pioneered the era of streaming gadgets as must-have accessories for modern entertainment consumption. The Chromecast's popularity was further boosted by the subsequent releases of similar products like Amazon's Fire Stick and Roku's Streaming Stick, which followed the same streaming stick concept.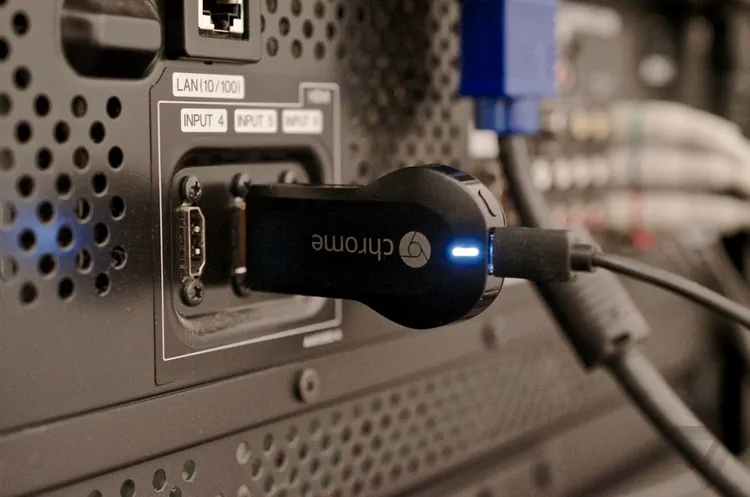 Over the years, the Chromecast received significant updates and improvements, culminating in the 2020 release that featured a full-fledged remote and support for 4K playback, including Dolby Vision and Atmos, making it an even more attractive option for users. Introducing the remote meant users were no longer solely dependent on their phones and laptops to cast content, enhancing the overall user experience.
Despite its undeniable success, the Chromecast wasn't without its challenges. Early iterations posed a few obstacles for users, with some experiencing glitches and occasional difficulty with the casting feature. However, Google's commitment to continuous improvement ensured that Chromecast remained relevant and sought-after over the years.
As time went on, the market became more competitive, with other companies offering budget-friendly streaming options, but the Chromecast had already made its mark, becoming an integral part of streaming video in countless households. Its impact was acknowledged by placing it at No. 39 in the "gadgets of the decade" list, as it helped make streaming video a normal part of everyday life.
While there were cheaper alternatives available, Chromecast's original concept of simple casting had a lasting influence. Nowadays, streaming sticks from various manufacturers boast similar casting capabilities, and there is even talk of Matter, a standard aiming to unify smart home devices, including streaming gadgets.
One intriguing aspect of Chromecast's legacy is its origin story, which centers around Google engineer Majd Bakar's idea in 2008. After witnessing his wife's frustration with switching between her laptop and game console to watch movies on the big screen, Bakar pitched the concept to Google sometime between 2011 and 2012, setting the wheels in motion for the development of the Chromecast.
The Chromecast has left a significant impact on how we consume media, bringing streaming technology into the mainstream and becoming a key player in the evolution of home entertainment. Its legacy continues to evolve, and it remains an enduring symbol of innovation in the digital age.