Tesla has consistently aimed to create affordable electric vehicles. In 2006, the company outlined its strategy to utilize profits from its initial high-end models to eventually reduce the prices of its future cars. However, Tesla struggled to meet its initial affordability targets, resulting in prices for vehicles like the Model 3 remaining higher than initially promised.
According to reports from Axios, Tesla didn't always prioritize affordability; instead, CEO Elon Musk was heavily focused on the concept of self-driving robotaxis. This shifted after a confidential meeting last year, during which key figures within Tesla, including Chief Designer Franz von Holzhausen, persuaded Musk that developing an affordable Tesla was vital to achieving the company's ambitious 50% annual growth goal.
Subsequently, when von Holzhausen presented a concept design for the anticipated $25,000 "global car," Musk was highly impressed. The design showcased a futuristic look resembling the Tesla Cybertruck, featuring its distinctive angular stainless-steel body. Musk expressed his excitement for the design, stating, "When one of these turns a corner, people will think they're seeing something from the future." Importantly, Musk's newfound enthusiasm for an affordable Tesla did not mean he abandoned his robotaxi aspirations.
Axios reported that many within Tesla had urged Musk multiple times to refocus on his original goal of creating affordable electric vehicle models for the global market. However, Musk's passion for robotaxis remained steadfast. He believed that early adopters of robotaxis could potentially earn up to $30,000 annually by renting their vehicles, envisioning a future where car ownership was obsolete, replaced by a vast fleet of autonomous taxis. Musk set an audacious goal of producing 20 million robotaxis annually to make this vision a reality.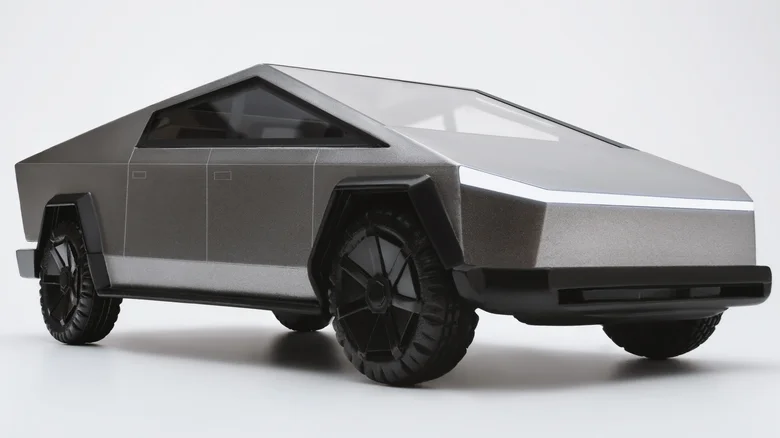 Nevertheless, internal debates arose, slowing down the development of Tesla's robotaxi. Musk insisted that these vehicles should lack steering wheels, pedals, or mirrors, despite concerns about regulatory compliance and the readiness of Full Self-Driving technology. Musk remained unwavering, asserting, "we are all in on autonomy."
A significant compromise was reached during the confidential meeting last year. Musk would be allowed to pursue his robotaxi vision while concurrently advancing the development of the $25,000 affordable car. Musk was convinced when he realized that both vehicles could be manufactured on the same assembly line, using an ultra-automated production process. With the Cybertruck-inspired designs for both vehicles, Tesla initiated its dual-track approach to the future of electric mobility.