At its Meta Connect event today, CEO Mark Zuckerberg announced two new AI-powered features: generative AI stickers and AI editing tools.
Generative AI stickers
Generative AI stickers are a new way to express yourself in Meta's messaging apps, including WhatsApp, Messenger, Instagram, and Facebook Stories. With generative AI stickers, you can create unique stickers by simply typing in a text prompt. For example, you could type "Hungarian sheep dog driving a 4×4" and Emu, Meta's new foundational model for image generation, would generate a sticker that matches your prompt.
Generative AI stickers are currently in beta testing and will be available to English-language users over the next month.
AI editing tools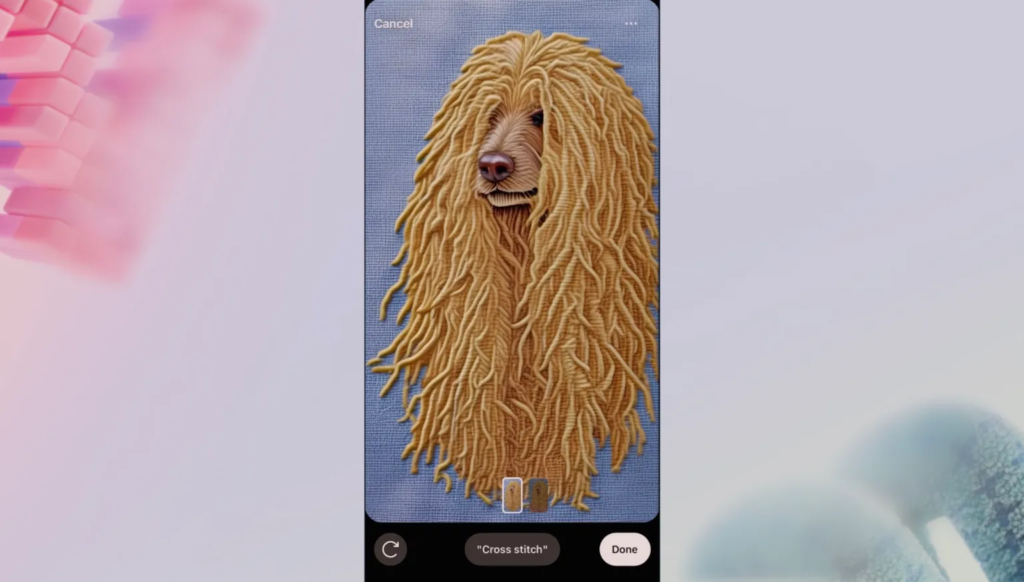 AI editing tools are a new way to edit your photos and videos using AI. With AI editing tools, you can change the style of your photos and videos, remove objects from the background, and even create new images and videos from scratch.
Meta demonstrated two new AI editing tools at Meta Connect: Restyle and Backdrop.
Restyle lets you reimagine the visual styles of an image by typing in prompts like "watercolor" or "collage from magazines and newspapers, torn edges." Backdrop lets you change the scene or background of your image by using prompts.
AI editing tools will be available soon on Instagram.
Meta's commitment to responsible AI
Meta has pledged to develop AI responsibly and ethically. The company says that it will indicate the use of AI in its images "to reduce the chances of people mistaking them for human-generated content." Meta is also experimenting with forms of visible and invisible markers to help people identify AI-generated content.
Meta's generative AI stickers and AI editing tools are exciting new features that have the potential to revolutionize the way we communicate and express ourselves. With these tools, we can now create unique and personalized content that is tailored to our specific needs and interests.