Netflix has confirmed that its brand new reality series based on the South Korean superhit Squid Game will be dropping on November 22, 2023 around the globe.
The series puts real-life contestants up against some of the challenges from the original show, which remains Netflix's most-watched show of all time within the first 91 days of release.
Here's the official synopsis for the new series, which is set to consist of 10 episodes:
"456 real players will enter the game in pursuit of a life-changing reward of $4.56 million. As they compete through a series of games inspired by the original show – plus surprising new additions – their strategies, alliances, and character will be put to the test while competitors are eliminated around them."
The show is being made by Studio Lambert, which is the same production company behind the hit reality show Traitors. For Netflix, the company is behind the reality dating show Love is Blind.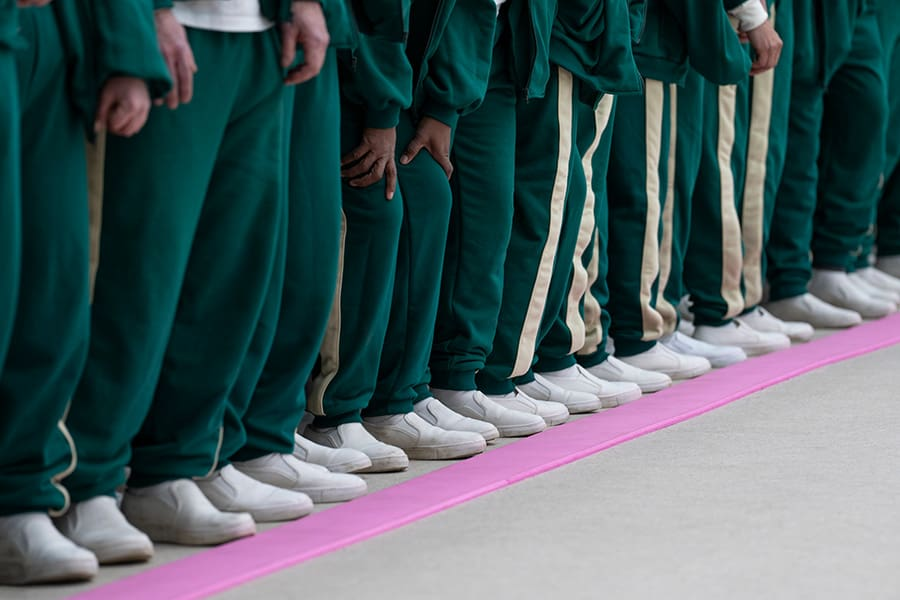 The series had a bit of a rocky production in late 2022 into 2023 with reports of some contestants being "stretchered off in freezing weather." However, Netflix has said that the show is now complete and that it is confident in the safety and well-being of all contestants.
Netflix will also eventually release Squid Game season 2, currently in pre-production and added numerous new cast members over the summer.
Additional information:
The Squid Game reality series will be available to stream in over 190 countries.
The show will be subtitled in over 30 languages and dubbed in over 20 languages.
The show's producers have said that they have made changes to the challenges to ensure the safety of contestants.
The show's winners will receive a $4.56 million cash prize, the largest prize in reality television history.
Conclusion:
The Squid Game reality series is one of the most anticipated shows of 2023. With its high stakes and intense competition, the show is sure to be a hit with fans of the original series and reality TV lovers alike.