With its fastest smartphone processor yet, its most capable cameras, and a USB-C port, the iPhone 15 Pro Max is Apple's most advanced smartphone yet. But one of its most appealing upgrades is one that you can't see: a slightly curved titanium frame that makes the phone more comfortable to hold.
If you've used an iPhone 14 Pro Max, you're familiar with its squared-off edges. While this design is visually striking, it can also be uncomfortable to hold for long periods of time. The iPhone 15 Pro Max's curved frame solves this problem by making the phone easier to grip and reducing the pressure on your fingers.
In addition to being more comfortable to hold, the iPhone 15 Pro Max is also lighter than its predecessor, thanks to the use of titanium. This makes the phone even more manageable, especially if you're used to carrying it around in your pocket all day.
While these changes may seem small, they make a big difference in how the iPhone 15 Pro Max feels in your hand. If you're looking for a smartphone that's both powerful and comfortable to use, the iPhone 15 Pro Max is the best option on the market.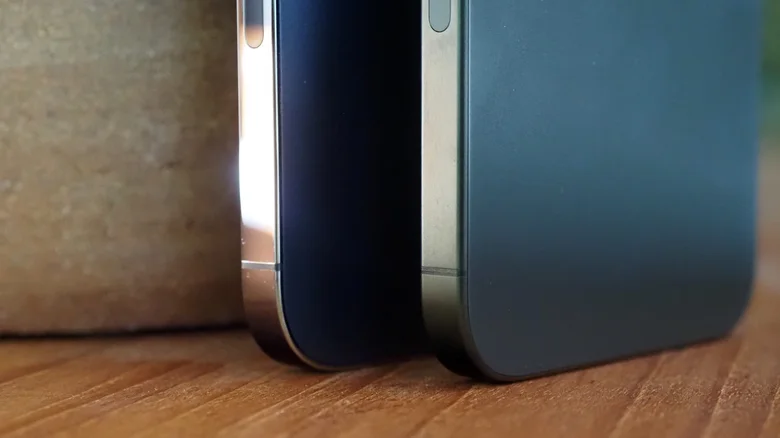 Here is some additional information about the iPhone 15 Pro Max's new design:
The curved titanium frame is more durable than the aluminum frame used on previous iPhones.
The frame is also slightly thinner, which makes the phone look more sleek and modern.
The iPhone 15 Pro Max is available in four new colors: white, black, blue, and green.
If you're thinking about upgrading to the iPhone 15 Pro Max, be sure to check out the new design in person. You may be surprised at how much more comfortable it is to hold than previous iPhones.