Microsoft has some exciting news for its SwiftKey mobile keyboard app, which works on iPhones and Android phones. This app is like a smart keyboard that learns how you write so you can type faster. Now, it's getting even smarter with new features powered by AI.
Firstly, there are new AI camera lenses. These let you create cool photos, videos, and GIFs with special effects. Some of these effects come from a partnership between Microsoft and Snapchat's creator, Snap. There are now more than 250 tools and filters to make your pictures and videos more fun.
Next, there are AI stickers. These stickers can be made using Bing's Image Creator. You can create stickers from your own photos or selfies and share them with your friends while chatting on apps like WhatsApp and Messenger.
And here's a handy addition: an AI-powered "Editor" feature. This will help you improve your writing by checking your grammar, spelling, and punctuation. Just highlight a sentence, and the editor will give you instant feedback and suggestions to make it better.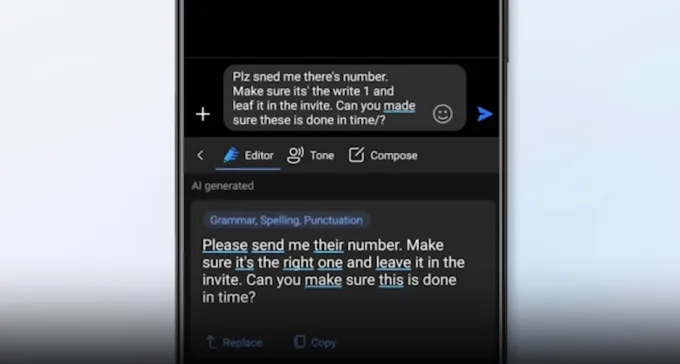 Microsoft has been working on making SwiftKey better for a while. They even connected it to Bing earlier this year, so you can search with Bing, chat with Bing Chat, or use AI to make your text sound just the way you want it.