The ongoing SAG-AFTRA strikes have brought AI technology to the forefront of negotiations, as actors and writers strive for fair compensation from Hollywood production studios. Generative AI, capable of generating text, images, and audio, is perceived as a potential threat to traditional job roles, raising concerns about its impact on human talent. Amidst this backdrop, Netflix stands out as a notable player, offering exorbitant salaries of up to $900,000 per year to individuals with expertise in AI and related fields.
A recent Netflix job posting for a Product Manager in Machine Learning illustrates the stark contrast in compensation between AI-related roles and traditional acting gigs. While background "extra" actors earn a mere $100 to $200 for a day's work, unionized SAG members fare slightly better with a base rate of around $187. In contrast, Netflix is willing to pay handsomely for AI and ML expertise, acknowledging the pivotal role these technologies play in creating captivating content.
Netflix's reliance on AI and ML technologies has been limited to technical tasks, not encroaching on the creative domain of writers, actors, and graphics designers. However, as the entertainment industry increasingly embraces AI's potential, Netflix seeks to capitalize on its benefits. The company has already utilized generative AI in its mobile game "Scriptic: Crime Stories" to enhance gameplay narration.
The willingness to invest in AI talent is evident in the impressive salaries Netflix offers for roles involving AI and ML expertise. A "Technical Director, AI/ML" assisting with game development can earn up to $650,000, while a Level-6 Research Scientist exploring cutting-edge AI use cases to solve Netflix's challenges can make $900,000. Other AI-related roles like Product Manager (ML platform) and Engineering Manager (ML, Member Satisfaction) offer competitive compensation, up to $900,000 and $842,000 per year, respectively.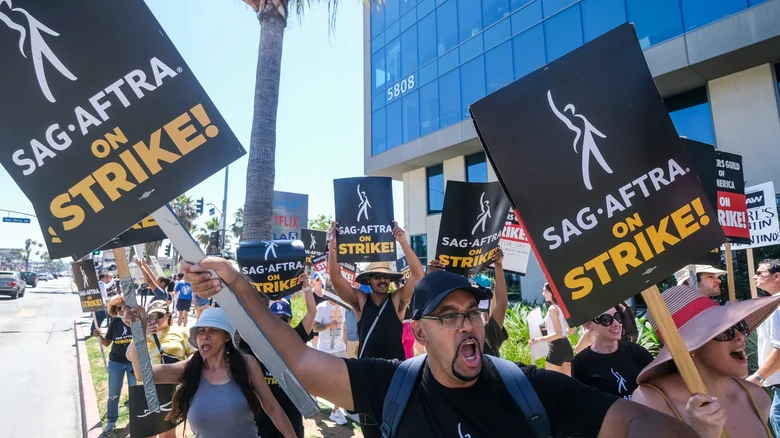 This trend highlights the entertainment industry's growing interest in leveraging AI to streamline workflows and drive profitability. For instance, owning an artist's likeness through AI technology has become a contentious issue. SAG-AFTRA rejected a proposal from AMPTP, representing Hollywood production houses, seeking to pay a one-time fee of $200 to own an artist's digital likeness for future use without additional compensation.
The widespread consensus is that AI is inevitable in the entertainment sector. Marvel's use of AI for credit posters and the recreation of The Beatles' song in the voice of a deceased band-member exemplify its potential. However, the key concern during the strikes is not only fair wages but also securing a commitment from studios that AI implementation will not come at the expense of human talent.
As Netflix continues to invest significantly in AI talent, it raises concerns for protesting writers and actors who fear being sidelined by technology. Striking a balance between AI and human creativity remains an important challenge for the industry's future.