If you love spending time outdoors, you know that a good pair of binoculars is essential. But what if you could have a pair of binoculars that also took HD photos and videos? That's exactly what you get with these digital camera binoculars, which are currently on sale for just $121.99 (reg. $199.99).
These binoculars have 12X magnification and accurate focus adjustment up to one kilometer (over half a mile) away. They also have an anti-reflective coating to prevent glare from impairing light transmission, resulting in a higher quality viewing experience.
In addition to their optical capabilities, these binoculars also feature a built-in HD camera that can take photos and videos with the simple click of a button. All of your images and videos are saved onto the microSD card that comes included with your purchase.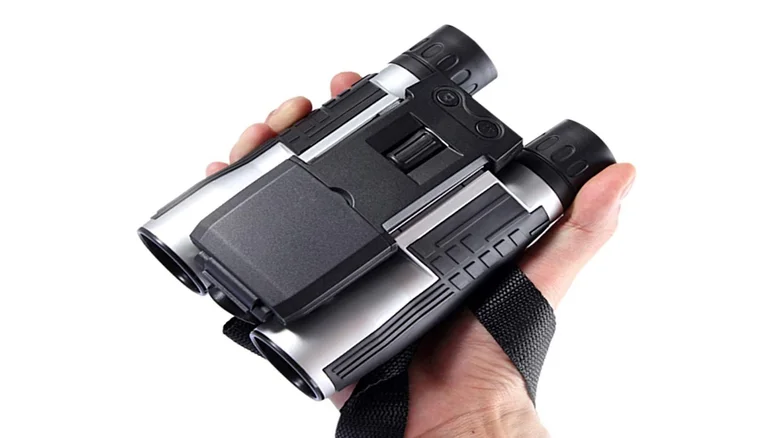 These binoculars are built for adventure. They're waterproof, anti-fog, dust-proof, and shock-proof. They're also portable and lightweight, making them easy to take along with you on any outdoor excursion.
Your purchase also includes an easy-to-follow user manual, a micro USB charging cable, and a cleaning cloth.
Here are some of the benefits of using these digital camera binoculars:
Capture stunning HD photos and videos of wildlife, landscapes, and more.
Easily zoom in on distant objects with 12X magnification.
See clearly in all lighting conditions with the anti-reflective coating.
Take your binoculars anywhere with you thanks to their portable size and weight.
Protect your binoculars from the elements with their waterproof, anti-fog, dust-proof, and shock-proof construction.
If you're looking for a pair of binoculars that can do it all, these digital camera binoculars are the perfect choice. Order your pair today for just $121.99 (reg. $199.99)!