The 2023 Mercedes-Maybach S580 is a masterpiece of luxury engineering, with a starting price tag of $193,400. It's powered by a 496-horsepower engine that can propel the car from 0 to 60 mph in 4.7 seconds. But what really sets the Maybach apart is its bevy of exorbitant features.
Here are some of the most over-the-top features of the 2023 Mercedes-Maybach S580:
Multicontour massage seats: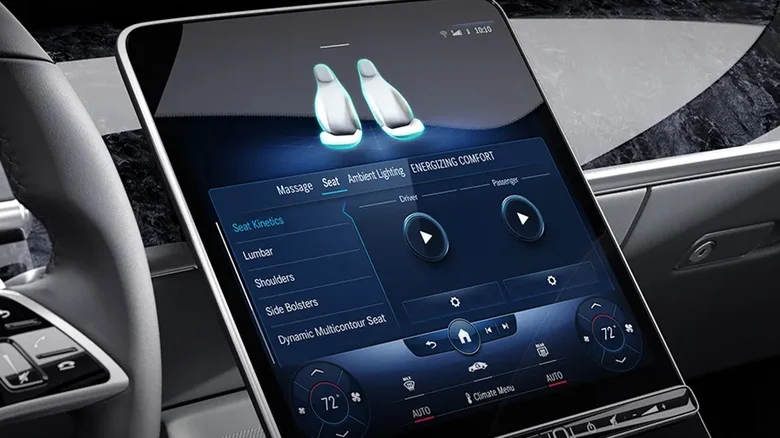 Both the front and rear cabin seats are equipped with active multicontour features, allowing the driver and passengers to freely adjust their lumbar, side, and shoulder supports to achieve the optimal seating arrangement. The seats also feature built-in massage rollers with ten pre-programmed massage routines. You can even activate heaters in the rollers to create a hot stone spa massage effect.
LED ambient lighting: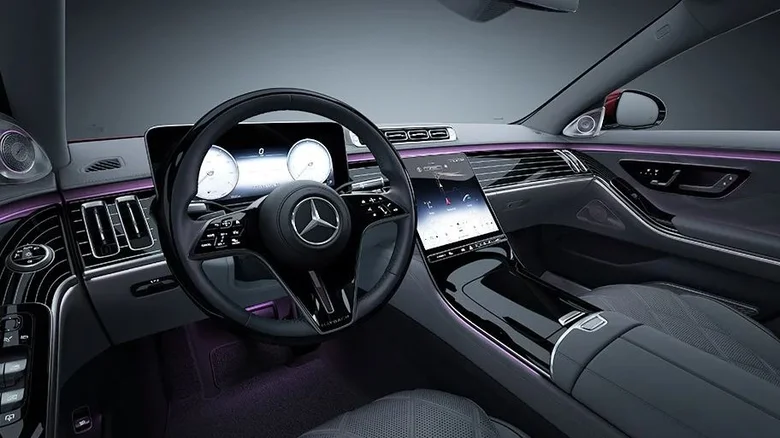 The cabin of the Maybach is lined with a network of LED lights, with specific attention given to the dash, the console, the door trim, and the footwells. Using the onboard infotainment screen, you can customize these lights freely, altering their color, brightness, and shifting patterns. You can even set the lights to change and pulse in time with vehicle adjustments and settings.
Air Balance cabin fragrance system: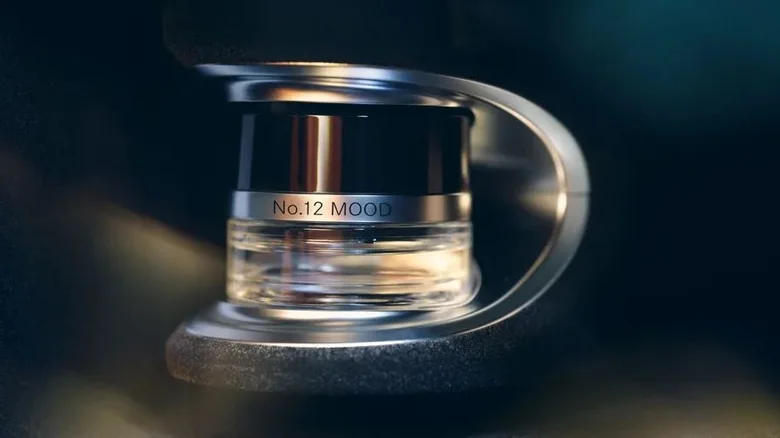 The Maybach is equipped with Mercedes' proprietary Air Balance system, which can dispense tailored fragrances throughout the cabin. Just pour your favorite liquid aroma into the backlit vial located in the glove box, and the system will carefully atomize and circulate it around the cabin.
Side logo projectors:
Whenever you remotely lock or unlock your Maybach, a special LED lamp fixture on the driver-side door winks on, projecting the Mercedes-Maybach logo onto the ground next to it. Plus, as an added bonus, the projection is bright enough to illuminate potential hazards on the ground like holes and puddles.
Rear cabin refrigerator:
The Maybach features an optional rear cabin refrigerator compartment discreetly nestled between the rear seatbacks. While not gigantic, this cooled cubby is large enough to store multiple full-sized champagne bottles or other beverages. Not only that but the refrigerator comes loaded with a pair of silver-plated champagne flutes, which can be conveniently locked in place onto magnetic pads on the console.
While some of these features may seem frivolous to some, they're all part of what makes the Mercedes-Maybach S580 such a special car. It's a vehicle that's designed to provide its occupants with the ultimate luxury and comfort.